You guys, Inbound is happening this month! It's one of the best conferences to continue your education in marketing, sales, and business, plus there are countless networking opportunities! (I may or may not be daydreaming about meeting Brené Brown for coffee...)
Everytime I read about this event, I get more excited. Did you know that there will be more than 250 breakout sessions? Representatives from Google, Microsoft, LinkedIn? Attendees from across the globe? And food trucks!
For real, it will be awesome. Don't forget to register and check out all of the details. After browsing the list of speakers, I noted 5 people that I can't wait to hear from.
Chef, Restaurateur & Author

Why Mario Batali is Inbound: Mario brought his incredibly popular Eataly concept to Boston last year, proving once again that he's a master of showing people how to relate to food in new ways. Between his cookbooks, his work on The Chew, and his strong social media presence, Mario isn't just at the helm of a food empire—he's running a content empire.
Why I'm Curious To Hear Mario: I'm Italian and Mario is Italian. So, naturally I'm a fan! He has written 11 cookbooks and opened a whopping 26 restaurants. That alone is impressive and worth noting.
However, he opened up the wonderful, amazing, out-of-this-world cool place called Eataly! You could call this the Mall of Italy in comparison to the Mall of America. Pasta, oils, spices, cheeses, meats, gadgets, and mini restaurants combine in all of their individual Italian glory to create this masterpiece business. (Next time you're in a major world city, you are required to visit an Eataly!)
I'm prepared for his mouth-watering examples of how he has used Eataly as a concept for branding, gaining an audience, and keeping customers happy.
P.S. There is an Eataly in Boston! Wanna join us for a meal while we're in town during Inbound?
Creator, Co-Writer, Producer & Star of The OA
Why Brit Marling is Inbound: Whether you're creating marketing campaigns or creating a hit TV show, you probably wear multiple hats at work. Brit understands the opportunities and challenges of that as well as anyone: she regularly approaches her projects as an actor, a writer, and a producer. Mostly recently, she created, co-wrote, produced, and starred in Netflix's hit series The OA.
Why I'm Curious to Hear Brit: This girl sure knows how to balance multiple roles, something I could definitely improve on. Anybody else agree? She co-wrote and co-produced two separate films while also starring in each. Then both films went on to earn recognition. Some may call her an over-achiever, but I think she's rocking it! As a spotlight speaker, I'm looking forward to hearing her top tips for multi-tasking or balancing multiple projects at once.
Professor at The Wharton School of Business at The University of Pennsylvania, and Author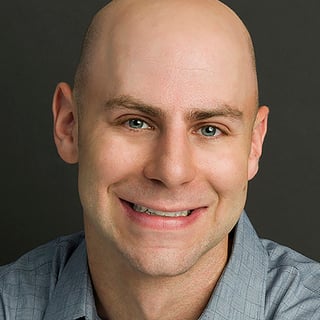 Why Adam Grant is Inbound: When we ask attendees who they want to hear from, Adam is one of the top names that always comes up. It's not hard to understand why: his best-selling books and viral TED talks speak to themes like helpfulness and resilience that are at the core of an inbound, human way of doing business.
Why I'm Curious to Hear Adam: This speaker has been recognized as one of the top 25 most influential management thinkers in the world. His TED talk has more than 7 million views. He has also been awarded as the top professor at the Wharton School of Business for five years in a row. He must be one mighty-fine speaker (and no, I'm not referring to his appearance)!
Psychology is such a fascinating subject (and what I studied at university), and Grant must agree since his 3 books in this genre are about research on focuses on resilience, groupthink, work and burnout. All of those topics are highly relevant to the interpersonal business world.
And this dude used to be a magician and a Junior Olympic springboard diver. He seems quirky yet cool, talented yet like the guy next door, extremely intelligent yet an average Joe.
Founder & CEO of Samasource and LXMI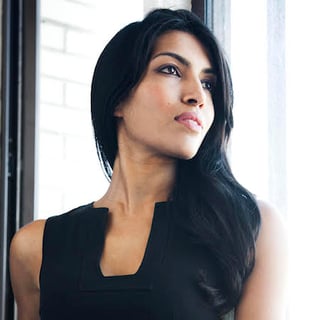 Why Leila Janah is Inbound: Leila Janah is the Founder and CEO of Samasource and LXMI, two companies that go beyond charity to #givework to low-income people around the world using cutting-edge social enterprise models in technology and luxury skincare, respectively.
Why I'm Curious to Hear Leila: Leila's companies are providing jobs to impoverished citizens of various countries. I have personally worked with refugees from Africa and the Middle East; they are so eager contribute to society and most are genuinely lovely people. Seeing that there are opportunities like Samasource and LXMI to provide hope for my international friends blesses my heart.
I look forward to hearing her personal stories of how she has changed the world one person at a time. At MindShift, we approach branding, strategy, marketing and web development by giving back, mentoring and showing love through authenticity and quality work, just like Leila.
Principal Research Scientist at MIT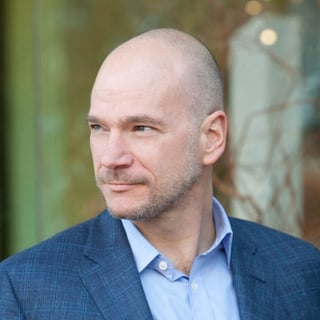 Why Andrew McAfee is Inbound: Andrew McAfee, a principal research scientist at MIT, studies how digital technologies are changing business, the economy, and society. His most recent book, written with Erik Brynjolfsson, is Machine | Platform | Crowd: Harnessing our Digital Future. He was educated at Harvard and MIT, where he is the co-founder of the Institute's Initiative on the Digital Economy.
Why I'm Curious to Hear Andrew: It seems like Andrew understands that technology truly does change the world. I couldn't agree more! Our digital society seems to be progressing on a daily basis, which has significant implications for the business world.
I'm intrigued by his most recent book Harnessing our Digital Future. How can we best take advantage of technology when it's ever-changing? What tactics should we utilize in our business that won't be dented by the expansive growth of technology?
These Speakers Are MindShift
These 5 speakers seem to be living with an open mind and heart, the perfect ingredients for a
MindShift
. As a matter of fact, we're hoping that the entire week at Inbound will set the stage for MindShifts! Share your MindShifts with us on
Facebook
, or connect with us at Inbound!