Inbound is the digital marketing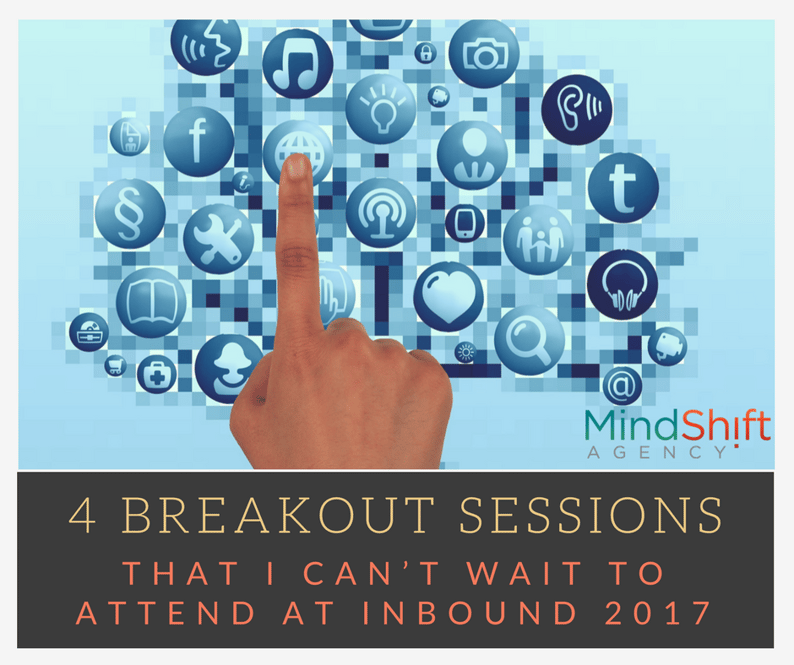 event of the year. Every Year. Inbound 2017, sponsored by HubSpot, provides "the inspiration, education, and connections you need to grow and transform your business." It's extraordinary because, well, it's more than simply ordinary!
These 4 days in Boston will host amazing (and famous!) keynote speakers to amp up your inspiration, Happy Hours and parties for beefing up your networking community, breakout sessions for applicable tips and hands-on educational activities, plus food trucks to fuel your brain for the overload of information coming your way!
In case you can't tell, we are a wee bit excited to be attending Inbound 2017! I've been browsing the lineup of impressive speakers, and there are 4 breakout sessions that I absolutely cannot wait to attend!
Breakout 1: Building Brand Hysteria
By Johnny Cupcakes, Founder of Johnny Cupcakes
Description from Inbound 2017 Agenda: With each new launch, the hysteria around the 'Johnny Cupcakes' brand continues to conquer the globe. The reaction goes from 10 block queues as anxious fans await for the shop to open to Cupcake tattoos, yes, permanent ones. In this awe-inducing presentation, Johnny will educate you on how you too can create a wave of loyalty and obsession around your products, your business and within your teams through the power of social media & experiential branding.
Why I Want To Attend This Breakout: First of all, Johnny totally looks like a fun guy to be around! I'm pretty sure his session will keep me awake and interested.
I'm curious how he has so many loyal (obsessed?) customers that purchase from his t-shirt bakery, or wait for hours in a line that snakes across 10 city blocks. Ummm, there are even people who have Johnny's Cupcakes tattooes…seriously?
I'm looking forward to hearing how he ties in experiential branding since I believe in the power of relational marketing. But, like I initially said, I have a feeling that I'll be all ears during this session.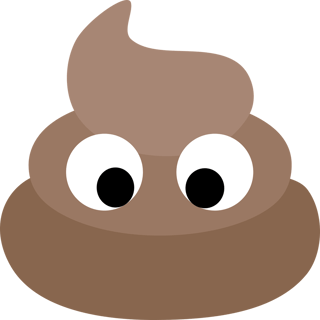 Breakout 2: Content is Bullshit. Marketing is Horseshit. Let's Talk About Relationships.
By Steven Vrooman, Professor and Chair at Texas Lutheran University
Description from Inbound 2017 Agenda: A bullshitter says untrue things in order to get an outcome. A horseshitter starts to believe their own bullshit. Content isn't bullshit because it's lies. It's because, even if it's true, it doesn't matter. People suck at information. That includes both the steak and the sizzle. But as we SEO shotgun our way to automated volume, we lose what people ARE good at. Let's learn how to get personal again.
Why I Want To Attend This Breakout: Just like with the previous breakout session, I love delving into the idea of personal marketing. Rather than sell a product to anyone for the sake of business (aka Bullshit), how can we genuinely help solve someone's problems and interact with them on a personal level?
"People suck at information." I'm hoping they offer a solution to this issue that overcomes automations and generic branding. And, because the description emphasizes relationships, I'm anticipating this to be an interactive lesson rather than a lecture.
Breakout 3: How to Achieve Inbound Sales Success: A 5 Step Secret Ninja Plan that Will Surprise You
By Adam Steinhardt, Chief Executive Officer of The Kingdom
Description from Inbound 2017 Agenda: Want new ways to get leads and sales from the internet but not sure how to bust down impediments? Unsure about the best way to get Inbound Sales working for you? Have HubSpot, but would like it to deliver more profit? Struggling to get the inbound conversions you envisioned when you first started? This 5 point Ninja plan will get your inbound sales and marketing firing. Delivered with passion, inspiration and from the highly rated, Adam Steinhardt. This is a do not miss presentation.
Why I Want To Attend This Breakout: "Ninja" is such a potent, intriguing buzzword, so it caught my attention. Add in "secret" for the mystery, charm, and value to win me over. And mix in "surprise" for me to already be signed up.
The description mentions making HubSpot more profitable for your business; considering that Inbound 2017 is hosted by HubSpot, I obviously found this helpful and want to know that I'm maximizing my resources.
As always, a 5-step plan is simple yet actionable. My curiosity is peaking as I try to guess what the secrets are to this ninja plan for success.
Breakout 4: 7 Habits of Highly effective HubSpotters: Tips Tricks & Super Hacks of the World's Best Inbound Marketers
By George Thomas, Inbound & Brand Strategist at The Sales Lion
Description from Inbound 2017 Agenda: Are you frustrated with your lack of HubSpot success? Do you feel like you could be getting more out of the tool? If so, in this talk George B. Thomas will show you 7 powerful and effective ways organizations are turning HubSpot into a true inbound marketing machine. If you want to be a better HubSpotter this session is for you.
Why I Want To Attend This Breakout: One of my good friends implements the 7 Habits of Highly Effective People into schools across the country. So, naturally, our dinner conversations include some of these principles and applications. Because this title was familiar and is associated with Covey's well-known, high-rated book, I already feel like I can trust the quality of information.
I'm sensing a theme in my interests...am I getting everything that I can out of the tools that I use, including HubSpot? Clearly this speaker has some wisdom to offer me about how I can better manage my efforts and gain value from HubSpot.
I've already marked my top-rated breakout sessions so that I don't miss out on the wealth of information and variety of speakers!
Which breakout sessions are you most looking forward to?
Have you checked out the lineup of speakers?
But more importantly, have you signed up for Inbound 2017 yet? We'd love to meet you at the conference, perhaps over lunch from the food trucks or in a lounge during happy hour or sitting together for a session. See you there!