An audience who knows you likes you and trusts you is an engaged following. Building a connection with those people is how successful content marketers help grow sales.
Engaging with your audience on social media is a tool to build community with the fans of your brand. How do you do that? Are there time-tested, proven tactics for social media engagement?
Yes! That's what we're going to teach you right now!
15 Techniques To Schedule Engaging Social Media Posts Ahead of Time
Social media isn't going out of style anytime soon (for excellent reasons!). It's tough to be both in the moment and spontaneous with your audience. That's why scheduling your posts in advance saves you time and stress.
Take advantage of these 15 ways to plan, craft and schedule your engaging social media posts. (You will thank me when you learn how this makes your life as a social media manager so much easier! Your audience will be more engaged with your content too!)
1. Share Videos (to help contribute to the combined 100 million hours of video watched on social media platforms each day)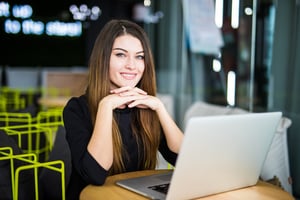 Yep, you read that correctly. Facebook members watch 100 million hours of videos every day. 82% of people on Twitter watch videos as well. Since videos are so popular, be confident that sharing videos will engage your audience.
Here are some tips for creating and sharing social videos that will inevitably boost engagement:
Social videos could include entertainment, culture, shout-out, promotional, customer testimonials, how-to snippets, behind-the-scenes shots, events, demonstrations, or interviews.
Record one video and share it on each of your social platforms, plus YouTube.
Smartphones are pretty smart nowadays. Shoot a video from your phone, but going all-in with cameras and microphones and lights is a great option as well. Not an expert? Hire a video-specific agency to record and produce exceptional videos for you professionally.
Edit your video and add captions so that it's accessible to everyone, even without sound.
Stick to no longer than 1 and a half minutes for Facebook videos, and 2 minutes and 20 seconds on Twitter (the maximum video length allowed by direct upload).
Keep your Facebook audience interested by telling a story in your video.
Get your fans excited about your video! Explain what's in it for them and why they should watch your video. (P.S. Emotion drives action.)
2. Tag The People You Quote or Your Guest Bloggers
Everyone wants to be recognized for doing something special (so they can show their mom!). Tag the people who deserve to be recognized in your social posts. Here are a few simple ways to do that:
Create a graphic for the quote. (I personally love Canva.) Then tag that person or their business.
When you share other people's content, thank them by writing a little blurb in your social message with a link back to their content. Remember, people want to be recognized (and acknowledged) for their efforts!
If you have a guest blogger writing a piece, tag them in the social post that shares their content. This will help them gain experience, likes, shares, and comments. All of that will make them feel valued and appreciated.
Have you ever asked your followers what kind of content to create next? When you follow their advice, tag the specific people who gave you those great ideas!
Don't forget that social media is all about people. Tagging your fans, friends, guests, and role models builds up your community toward higher levels of engagement.


3. Pull Together and Share Valuable Content From Other People
You have the opportunity to share the most valuable content in your industry through your social media networks, even if you do not create that content.
People are drowning in information, but your followers trust that you will highlight the most important things, you won't waste their time, and that you will find them better information than a computer can on its own.
My suggested formula for your content is simple.
50 + 25 + 20 + 5 = 100% awesomeness
50% curated content (from other people)
25% your own content
20% spent on engaging with your audience
5% promotional
4. Schedule Your Social Media Posts At Strategic Times
Each network experiences peak user activity at various times of the day. When you schedule your posts during those active hours, you are more likely to engage with your followers. Here are some general guidelines: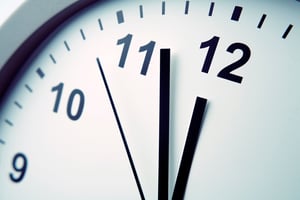 Facebook: 9am, 1pm, and 3pm. Aim to post in the afternoons and on the weekends.
Instagram: 8-9am is the best time, with 2 am and 5 pm also being popular.
Twitter: 5-6pm, 12 pm or 3 pm on weekdays are perfect times to Tweet.
Pinterest: Post anywhere from 8-11pm, with 9 pm being the peak hour. Stick with nights and weekends.
LinkedIn: Right after work (5-6pm) or first thing before work (7-8am) during the week are top times to post on LinkedIn.
If you're on all five of those platforms, your ultimate social media posting schedule could look like this:
| | | | | | | | |
| --- | --- | --- | --- | --- | --- | --- | --- |
| | Sunday | Monday | Tuesday | Wednesday | Thursday | Friday | Saturday |
| Facebook | 12-1pm | 9am | 9am | 3pm | 1-4pm | 1-4pm | 12-1pm |
| Instagram | 9pm | 8-9am | 9pm | 9pm | 8-9am | 9pm | 9pm |
| Twitter | 5pm | 12-3 | 12-2 | Noon and 5-6pm | 12-3 | 12-3 | 5pm |
| Pinterest | 9pm | 9pm | 9pm | 9pm | 9pm | 9pm | 9pm |
| LinkedIn | | 7-8am or 12 | 5-6pm | 5-6pm | 5-6pm | 7-8am or 12 | |
5. Boost Shares and Clicks With Emotional Headlines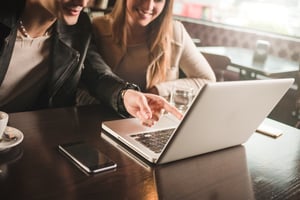 You probably share a good deal of your own (excellent) content. Boost your shares on social media with an emotional headline. More social shares mean more engagement with your audience. Win! It will increase your SEO as well! Double win!
Need inspiration? Try one of these fail-proof formulas for high-performing emotional headlines:
The How-To: How To [Do This] That Will [Help You Gain This Desired Result]
The List: [#] Ways To [Do This] To [Produce That]
The Question: What Is The Best [Subject] That Will [Produce Something Desirable]?
Craving more inspiration to get your creative juices flowing? These templates or these research-based headlines should spark the flow.
6. Increase Organic Growth By Increasing How Frequently You Post
The more often you share, the more likely you are to reach and engage your wonderful followers. You have put a lot of effort to gain a loyal audience, so don't lose them! Follow our recommended daily guidelines:
Post on Facebook only once per day.
Share a photo on Instagram once or twice a day.
Tweet up to 15 times a day.
Pin 11 pins on Pinterest daily.
Post no more than once a day LinkedIn. (Every other day is satisfactory.)
7. Share Your Content More Than Once On Social Media
Guess what! We are allowing you to cheat.
Not like cheating on a test; this is more like taking the shortcut in Candy Land or climbing a ladder in Chutes and Ladders.
Here's what I mean: you can share the exact same piece of content more than once on social media - and it will actually boost your click-through rate by 3,150%!
This fills up your social media calendar (yay!) and lets your audience view more of your fantastic and helpful content. Mix and match your content by writing different posts about the same piece of content, and then devising a wicked scheme for posting it over and over again.
First, take the content and create different types of posts that will draw people's attention:
You can't go wrong with a simple how to, list, or question.
Ask a yes or no question. (Are you using live videos like you should be?)
Be controversial. Ask questions that make your readers reconsider their behaviors, beliefs or relational communities. You'll have them antsy to either refute or whole-heartedly agree with you - which means they have to click through to read more!
Take your hilarious message and combine it with an original meme or GIF. (How you feel when you learn the benefits of posting the same social media content over and over.)
Awesome job! Take those nifty posts and schedule them out: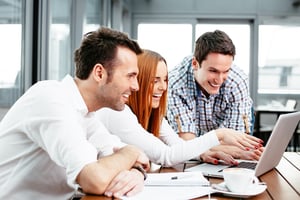 Day 1: The first day, publish that piece of content with the title as the post.
Day 1 - a few hours later: Post it again around 3 hours after the original message across different social media channels.
Day 2: Continue posting on all social media platforms.
Day 7-14: Same thing - post another description (like a how-to) of the same piece of content.
Day 30-60: Are you catching on? Post yet another description (or controversy) of the exact same piece of content.
Days 120-150: Do it yet again with another creative description (meme?) of the original piece of content.
Optional: Plan for 6 months, 1 year, 18 months, etc. With a post scheduler, this is super easy to do!
8. Don't Underestimate The Impact of Hashtags on Engagement Rate
If you're using Twitter, you need to be using hashtags; they double your engagement rate. They help you categorize content on Pinterest, and they are exceptionally popular on Instagram.
Discover which hashtags are the most trendy on Hashtagify.me (our personal favorite), Twitonomy or RiteTag.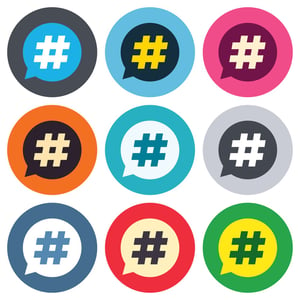 When you think of hashtags, pretend that they are the chocolate in the middle of a S'MORE.
Simple
Memorable
Original
Relevant
Engaging
9. Boost Shares and Clickthroughs with Images, Memes, And GIFs
Let's be realistic - people like humor mixed in with their news and feeds! That's why half of the content shared is entertaining content. It's common knowledge that a social media post with a photo, meme or GIF is way more likely to get your audience engaged.
Having an engaging personal image is a must. You don't need to be an expert to create one, but you do need to actually create one! My favorite spot for this is Canva, but there are plenty of other design tools.
Make your own GIFs with GIPHY. Or find a relevant animated GIF on PopKey or Reddit.
Memes.com allows your make your memes (you know you want to!), or you can find some on Reddit.
10. Get More Shares with Standalone Social Media Posts
Don't forget about sharing content that links back to your content! Clickthrough rates are part of your social media engagement strategy!
Hop on the trend of posting a message with an inspirational, funny, or encouraging image. Simple and extremely effective.
11. Recycle and Reshare your Evergreen Content
When you create relevant evergreen content, there is no doubt that you're engaging your audience and helping them solve their problems. Plus, it's easy to mix into your posting schedule to boost your organic reach!
Need help thinking of evergreen content ideas? Maybe these will spark your curiosity:
What is the Best [fill in the blank]? What is the Best Way to Send a Monthly Email Newsletter?
How to [do X Y Z] How to Draft, Edit and Publish Your First Blog Post
The Ultimate Guide to [fill in the blank] The Ultimate Guide to Creating a Business Instagram Account
The [topic] That Every [type of person] Needs! The Picture-Editing Tools That Every Marketer Needs!
12. Re-Share The Content That Your Audience Loves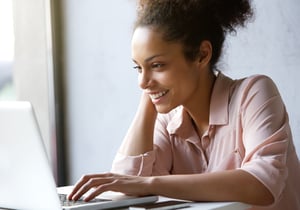 More than likely, you have a few pieces of content that are timeless. They perform well no matter when, where or how you share it. That type of content is worth sharing over and over again!
Note that not all of your content will fall into this category. (I know, that's hard to believe since you write some earth-shaking stuff!) Find the pieces that are the most popular, have the most views, most clicks, most shares, etc.
13. Create Community Within A Facebook Group
We all want to be part of the in-crowd, the popular group, that cluster of special people. Make your followers feel that way by inviting them to join your Facebook group. It will not only help you engage with your community, but also ask them questions, consider their feedback on future projects or content, and it's an excellent space to share your content.
Get started in only a 3 steps:
Once you are logged in to Facebook, look in the left column under "Groups." Click on "Create Group."
Make your group public, closed (requires you to approve people after they to ask to join), or closed group (invitation only).
Fill in the group details by adding an introduction and guidelines. Write about your business. Add a few photos. You can even add other members to become admins to help you keep up with the overflow of new friends you're about to accrue.

14. Build Your Following Through A Twitter Chat
Twitter Chat can be a surprisingly realistic engagement tactic within your social media strategy.
Select a hashtag. Your conversation participants will use this hashtag to answer your questions
Set the chat time. It's typical to pick the same day and roughly the same start time every week. Don't forget to include an end time! One hour is the standard Twitter chat length.
Pick your topics. Plan to spend 3 minutes on a welcome and 3 minutes on a conclusion. Ask a question every 5-7 minutes, which is 8-9 total questions within the hour.
Plan your topics for the next month. It's helpful to plan ahead, but also means you can build your audience up toward the future conversations.
Create graphics for your questions. Graphics will make your questions pop when the chats get busy.
Build anticipation. Remember how you already planned your topics and questions? Now is the time to hype your audience up!
Finally, be a superstar host! Reply to your followers, offer helpful tips, and be the friendly person that you are!
15. Utilize Infographics of Pinterest
People share infographics more than any other type of social media content. That means you better start creating and sharing infographics!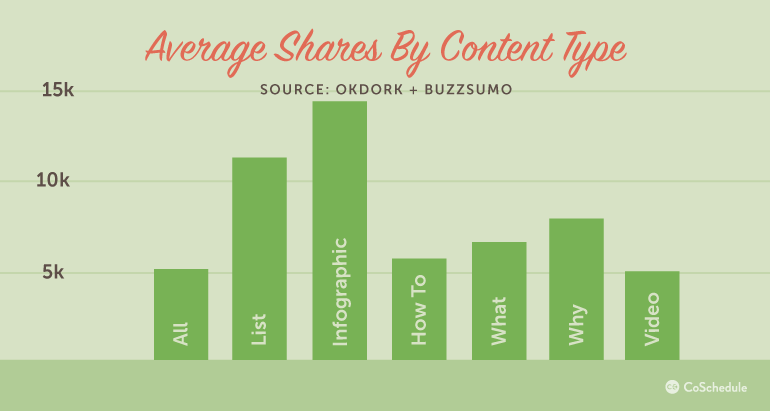 But not just any infographic. Infographics on Pinterest get the most traffic when they are narrow and tall (with a 2:3 aspect ratio of 735 x 1102 pixels).
Rock it!
Whew! These 15 tips are easy to implement and will reap tremendous results! Which one will you start rockin' today?
Original article: https://coschedule.com/blog/social-media-engagement-tactics/?utm_medium=email&utm_campaign=new-welcome&utm_source=autopilot&utm_content=headline&utm_term=social-media-engagement-tactics